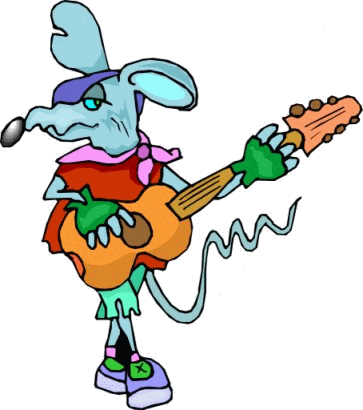 ___________________________________________________________________
4th Saturday we are at the
Farmers Market,
Old Cheese Factory,
34 Homestead Road,
Berwick, 3806 8 am – 12.30 pm
Come and say hello.
___________________________________________________________________
October 2017 Seniors Festival
Badfolk is putting on two performances for the Seniors Festival. These are free events supported by Casey Council.
Friday 13th Lynbrook Communitty Centre, 2 Harris Street, Lynbrook VIC 3976. 7 – 9pm
Friday 27th Selandra Community Hub, Selandra Blvd, Clyde North Vic. 3978. 7 – 9pm
___________________________________________________________________
20th October 2017 Devil Goat Family String Band
Devil Goat Family String Band are a five piece band who play high-energy bluegrass and fiddle tunes like they've never gone out of style. Their contemporary arrangements of traditional tunes utilize the twin fiddles of Kate Conner and Sophia Dunn, banjo of Gus Macmillan, Guitar of Luke Byrnes and Double Bass of Fran Evans. They traverse the old timey and new-grass traditions, and generate a live energy that is truly infectious to music-lovers of all generations.
First formed in 2005, this most recent new line up builds on the success and recognition they developed in the noughties, when they released their highly acclaimed CD Fate of a Bachelor (available on iTunes). They have become favorites at festivals such as Queensland's Woodford Folk Festival, Victoria Night Markets 2016, Moomba 2017, and featured on ABC and PBS Radio as well performing everywhere from pubs, parties, corporate events, house concerts, weddings, bush dances, school fetes and bingo nights.
__________________________________________________________________________
17th November 2017 Jenny Taylor
Jenny Taylor has a 30 year career as a teacher performer writer and community artist. She has worked for ABC TV and her songs have been performed by massed choirs and played on Melbourne community radio and ABC regional radio. She has worked with numerous choirs including 3 years as co-founder of the choir that was "Choir of Hard Knocks".
​And she paints pictures. loves gardening, the australian bush. and old growth forests. She dislikes Coal Seam Gas Mining, and coal mining generally. She holds a BA (Music) and Dip Ed.​​
Career highlights​
Release of debut album "All Is Well" in 2017Over 100 shows, 3 CDs and founding the training choir for Choir Of Hard Knocks

Starting not one, but two separate, riots during her outback solo career in the 1990's

Heading Christmas Is Coming performed by Darebin massed choir each Christmas.

Having the song "Who Will Be There" in the top 20 shortlist for a Joe Cocker album.

Singing the top note at the end of the Jimmy Barnes recording of "You Can't always get what you want." at Sing Sing studios

Being Mentored by Kutcha Edwards

What other people say
"When you sing, it's like a burst of heaven" – Bruce, Choir of Hope and Inspiration
"A voice of International standard" – Wendy Morrison, Seachange soundtrack
"The Paul Kelly Of The North" – Jody Hill, ABC Radio
And
Eddie Cole
'Introducing the Eddie Cole Songbook' is a four track EP from Victorian singer songwriter
and guitarist Eddie Cole released in October 2017.

'Swept Away' is the opening track. A rocking 6/8 piece which has overtones of Jeff Buckley, it pulses with the with the joy and sorrow which life unceasingly throws at us.
'Count the Cost' is a heart breaker about the shattering of love's illusion.
'Wild is the wind' is a sparse vocal guitar track with Wuthering Heights as it's underlying theme.
'Settle your Debt' is a pulsing blues riff on the theme of everything having a cost and everything requiring recompence.
'Introducing the Eddie Cole Songbook', as the title suggests, it is an entry point to a larger body of work, ranging from 2010's ABC Radio National album of the week 'Groove Eddy Overload' to last years 'The Yellingbo Recordings'.
__________________________________________________________________________
15th December 2017
Christmas Time again.