4th Saturday each Month –
Berwick Farmers/Craft Market
Old Cheese Factory 34 Homestead Road Berwick.
We have a stall where we promote the club. Come down and hear some music from the members. 8am -12.30is
---
We have other events happening from time to time so check the listings below or better yet, come on down – announcements are made on club nights and by email (join our list). You can also check out the Facebook page – Give us a like while you are there!
Go on – Click on it.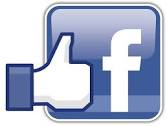 ---
PA Hire For Non Profit Organisations.
We have a PA available for your event at a very reasonable cost, operated by us. Give us a call to see if we can assist you.
---
Open Stage

We start the night with an open stage segment. We do not book these spots unless there are exceptional circumstances at our discretion.
A video recording of your performance will be available if you ask before you perform. There is a nominal charge. Collect it on the next club night.
As there should be only 6 spots we find we can showcase more if you follow ——-

The Rules : –
Put your name down at the door when you arrive. Order of performance will be advised.
2 songs per spot (must finish with in 10 minutes).
Be professional in your performance – It is a chance for you to develop/present your skills.
Tune your instrument before you go on stage.
Microphones are for speaking / singing into – Not tapping.
Leads are supplied on stage – Sound people will assist you setting up.
Ask for more / less fold back. Be comfortable on stage – It's your performance.
Enjoy – We are a listening audience.
Anything else – Ask………….but don't be disappointed with a negative response – we are all volunteers.
NOTE: If you miss out on a spot on the Open Stage, I may guarantee a spot the following month only.